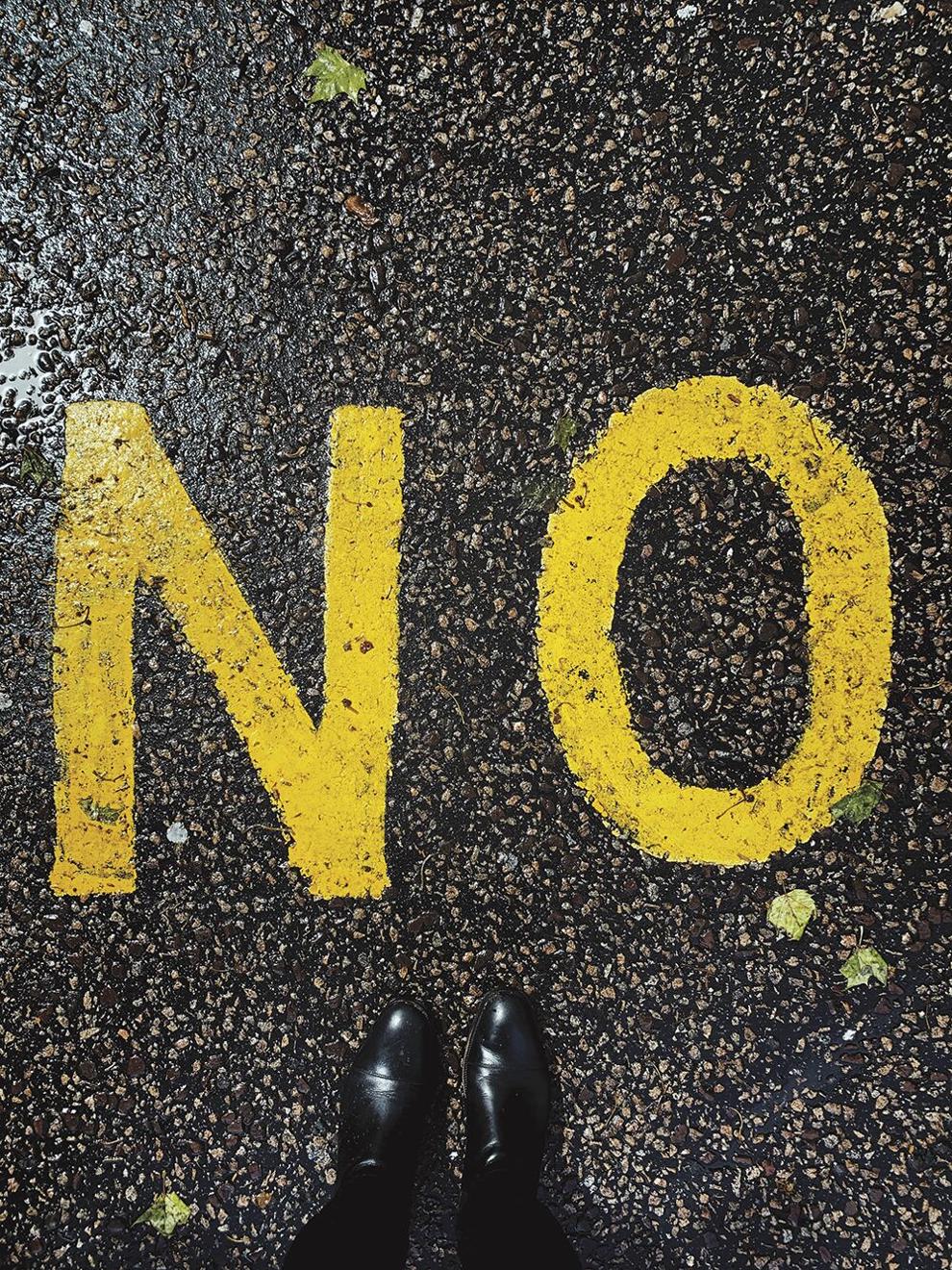 It's a sad moment for me anytime I have to refuse service to any of my customers whether they are regulars or first timers. No, I'm not a bartender, although I am often asked what my opinion is about jewelry and certain subjects about life in general. 
The way I make a living is with my hands, using them busily at my work bench and on any given day. The things that appear before me can be a bit confusing to any other bench jeweler or anyone else for that matter.
Define confusion? Just yesterday my day started with a malfunctioning strap clip on an expensive Coach handbag, followed by attaching an aiming sight to a black powder handgun. Oh great! Here comes a guy wheeling in a floor lamp in a CVS shopping cart – it's no wonder I'm behind on my real duties that require me to actually work on jewelry.
Jewelry repair has become more of a challenge than I can ever remember and although my counter staff has been in the business for decades, the one fault they have while accepting customer's repairs is their limited use of the word…No! Or we don't fix that! 
I'm the only one to blame for this; with twenty-six plus years on the island, I have acquired the reputation that I can fix, alter or re-design just about anything on this planet that is precious metal and has diamonds or gemstones. What possesses people to cart in lawn sculptures, wind chimes, firearms and electrical fixtures, and not to mention the occasional footwear, is beyond me and believe me they do.
So as of January 1st 2022 the word "no" has been implemented into my store vocabulary, and more so due to my own opinion that the world-wide scourge known as COVID has certainly affected 90% of the population's brain cells. Just watch any news channel "This world has sure gone crazy!" After fixing the fancy buckle on an Irish tap-dancing shoe I came to realize that repairing this shoe is a heck of a lot easier than fixing the articles I can loosely call jewelry that have been coming in the front door lately.
Many jewelry manufacturers keep creating the most deplorable selection of merchandise I have ever seen in my fifty plus years in this business. This is due to the high cost of gold, making jewelry substantial and heavy, and prices that article out of reach for most jewelry lovers. So the lighter or hollower the better to make it affordable. Problem is poor quality that simply will not last.
Like super lightweight hollow chains that break when simply trying to attach the article around one's neck. My attempt to repair one usually results in a twenty-inch chain that shrivels up from softest flame and forget using my sophisticated laser welder on the lowest setting, it blows through the chain like a shotgun blast.
No…I no longer repair them because they never remain fixed and then I'm blamed every time it falls apart someplace else from that day on.
Last week what appeared to be a fraying lightweight gold omega necklace was in fact finely braided gold tinsel on a silicone rubber tube – you have to be kidding me – No! "But I paid a lot of money for it." I explained it's not that I don't want to do it, it's impossible to repair it, the gold is as thin as a butterfly's eyelash on top of silicone? Add a hot open flame and the end result doesn't look too promising.
The major down or up sizing of super light hollow rings with micro set diamonds…No, thank you! The customer's reaction is always the same – why not? Aren't you competent enough? I'm more than competent, and so confident in knowing that most of your diamonds will fall out during the process that would require so much of my time wasted and your money to return it to the same condition you brought it in.Ever try to put toothpaste back in the tube or nail Jell-O to a tree? That's kind of like what happens when you remove three or four sizes out of a substandard ring. Diamonds don't bend – they either chip break or fall out and will never go back into the original location once the ring is even just slightly altered.
I have plenty of experience in getting the toothpaste back in the tube, so to say, and over the years have successfully accomplished complicated feats of magic on my bench that other jewelers would say were impossible to do. But lately it's just not worth the risk if something inexpensive or worse expensive goes terribly wrong.
A ten-dollar piece of costume jewelry, sentimental or not, can take an hour or more to repair. It's ten times more difficult than fine jewelry, so try charging more than ten dollars for your time and watch them holler "highway robbery." I now inform the owner of the costume jewelry – junk or precious jewelry is the same hourly rate. Then they can say yes or no. 
It never ceases to amaze me how some people will tell me how to perform an impossible repair and how they could do it themselves "if they had the right tools." I once heard a customer tell my mother she needed a couple of inches removed from her double strand pearl bracelet. Mom explained it would have to be totally restrung because it was knotted between the pearls and you can't just cut off two inches and re-attach the clasp. This is not an inexpensive alteration; the customer insisted my mother was making a big deal out of "a simple thing" and told her she had a friend who would do it for five dollars! You got to love my Mom, she replied "So why did you bother bringing it here in the first place, you expected we would do it for less?" (Warning to the naïve and misinformed – don't mess with my Mom).
As I get older and wiser and begin to realize I can't repair everything, I can now quite honestly live with the fact most of the time. I still appreciate a challenge but give me something I can sink my effort into without the piece falling apart during the repair process; that was the way fine jewelry used to react.
Recently gold has dropped in price. I hope this trend continues. I hope things in the industry change and they start making jewelry the way it should be made. 
Meanwhile back here on Pleasure Island my clock is ticking before I say au revoir to this crazy business and we all know things rarely go back to the good old days. 
While on the subject of NO, This leads me to a serious question I was asked the other day. Should I use bleach or toothpaste to clean my jewelry? NO! NEVER! Bleach is the last thing on earth that should touch your jewelry; it is corrosive just like chlorinated pool water only a hundred times worse. It will eat into precious metal, leaving them stained and brittle, and your cherished jewelry will then be rendered useless and worthless. Toothpaste, while not as chemically corrosive as straight bleach, does have a pumice quality that will scratch your jewelry and especially certain gemstones. Use a touch of dishwashing gel to warm water in a coffee cup and an old toothbrush, rinse in clean warm water and dry with a cotton swatch. That should do the trick. My shop carries a full line of professional at home jewelry jar cleaners and polishing cloths for gold, diamonds, silver and pearls if you prefer to do it the best way.
Richard Alan is a designer/ goldsmith and owner of the Harbor Goldsmith, Marco's go-to jeweler since 1994. He welcomes your questions about "All That Glitters." www.harborgoldsmith.com.