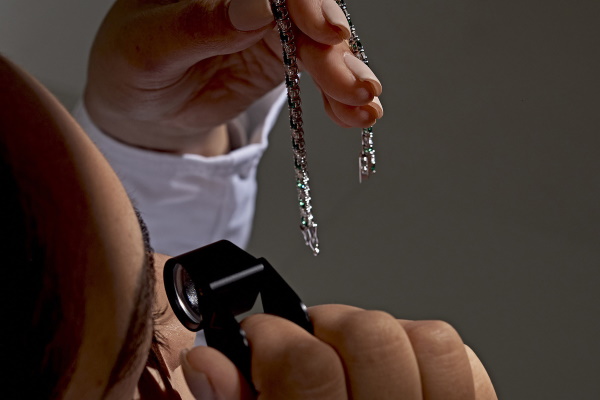 After a rollout in collectible sneakers, high-end watches, luxury bags and trading cards, eBay is now offering its Authentication Guarantee service to a fifth category – fine jewelry – to customers in the US.
The online retail giant has started working with the Gemological Institute of America (GIA) on the service, which will cover items worth $500 or more from brands like Bvlgari, David Yurman, Van Cleef & Arpels, Tiffany and Cartier.
Using the service, a team of professionally trained GIA authenticators will physically inspect jewelry items to make sure they are as described in the listing and authentic – looking at factors like metal type, purity, and gemstone quality – before they are shipped to the buyer with a card guaranteeing they are genuine.
The card includes a QR code that can be scanned to  access the item's documentation and information about the authentication process.
Inspection happens again if they are returned to the seller, to guard against people trying to inveigle counterfeits into the system, and the service is provided at no cost to purchasers of the items.
On average, there are 7.8 million fine jewelry listings on eBay every day, and 4.2 million were sold through its platform in 2021. Shoppers can also browse through a listing of new and pre-owned fine jewelry that has already been authenticated.
"Jewelry has always been a popular category on the marketplace, and its growth shows how consumer demand is only increasing," said Tirath Kamdar, general manager of luxury at eBay.
"As we continue to listen to our community of luxury enthusiasts in order to foster an even more trusted shopping and selling environment, expanding Authenticity Guarantee to jewelry was a crucial next step for our luxury business."
eBay will be hoping that giving buyers some degree of assurance that their purchases are genuine will translate to increased sales
The company says it has authenticated more than two million items across the five categories since introducing the service in 2020, and in the next two years, it is expected to surpass five million items.